We welcome parents and future students to visit and experience our beautiful school anytime.
St Kevin's offers a strong commitment to quality teaching and learning and lives by our school motto, "United in Love". Teachers, students, and the school community are inspired to be active learners who embody our school values of acceptance, dignity, hope and compassion on a daily basis. In partnership with our parents, St Kevin's strong Pastoral Care and student leadership programs provide for high quality interpersonal relationships.
In March and May this year, we will be holding Open Days for families who are interested in enrolling at St Kevin's for 2022.
At the Open Day, you will meet the Principal and have the opportunity to engage with teachers and parents. We invite you to tour the school with one of our student leaders, and discover all that St Kevin's has to offer.  At the morning sessions, you will see the school in action, with students working in their classrooms or engaging in a physical education session.
Our Open Days will be held on:
Tuesday 9 March at 9.15am to 11am (morning session) – completed 
Tuesday 9 March at 7pm to 8pm (evening session) – completed 
Tuesday 4 May at 9.15am to 11am
All visitors are welcome. You do not need to preregister. However, if you would like to be kept informed of our open days, please register your interest by emailing  skdy@dbb.catholic.edu.au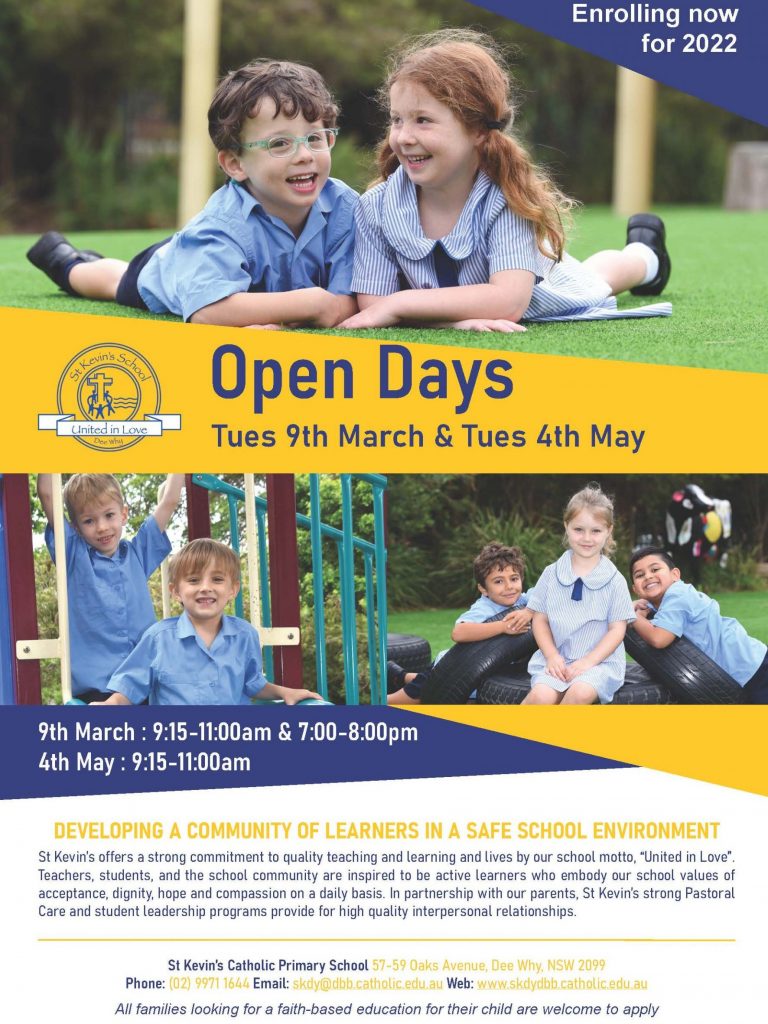 ENROLMENT INFORMATION